We offer a full array of design solutions around your kitchen and bathrooms, with full product lines for cabinets, countertops, flooring, and fixtures for plumbing and electrical. We welcome you to schedule a visit with one of our design specialists who can help walk you through design and product choices and create a custom design layout that works best for you. We can even provide 3D renderings of your layout and selections to help you visualize the end product and ensure you will be happy with the final result.
And if you're planning on remodeling your kitchen before holiday entertainment begins, or any other time of year, don't forget to think about these parts of your remodel.
We carry: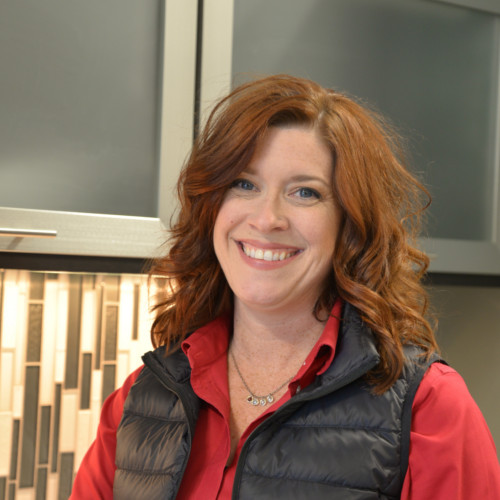 Erin Barrett
Design/Cabinet Sales
erinb@tumalum.com
When designer Erin Barrett suggests a design option, it's not about the paint color, the style of cabinets or whether flooring should be birch or oak. They're choices that reflect the style and personality of a client.
Erin knows that when it comes to choosing the elements of one's home or workplace, things like cabinets aren't a commodity, they're a bigger statement of one's style and sentiment. With more than 23 years of bringing dreams to life for clients in the Gorge, she is an expert at tailoring a project to your specific preferences. From a sketch on a napkin to a list of must-haves and to-dos, Erin will create a space that's entirely YOU.