OUR LEGACY
In 1906, J.M. Crawford recognized a need for affordable building materials and founded Tum-A-Lum Lumber of Walla Walla, Washington. The company was established on a simple business premise: Every product and service offered by the company will benefit its customers. That basic philosophy has been the company's cornerstone for over 100 years.
In the early days, J.M. worked tirelessly to promote and grow the company. He opened his first lumberyard in Touchet, WA in 1906. Tum-A-Lum expanded from its Eastern Washington roots to help build the earliest communities across the region. By 1921, J.M.'s company owned as many as 50 lumberyards throughout the Northwest.
In the early 1930s, the impact of the Great Depression on the local economy was disastrous. Navigating the uncertain times, Tum-A-Lum downsized and focused on weathering the storm. The lessons learned during the Great Depression proved vital in creating a company with a culture of resilience that has deep roots in and appreciation for the communities it serves.
Though the family considers Tum-A-Lum to be a typical small business success story, they also know Tum-A-Lum is special. Today, the company's values are the same as those upon which it was built: loyalty; hard work; perseverance; and (perhaps most importantly) respect for relationships, including those with family, employees, customers, and communities.
TODAY
Celebrating over 115 years in business, Tum-A-Lum Lumber is a fifth-generation family-owned and operated building material supply company. The collective passion and wisdom of those throughout Tum-A-Lum's history are woven into the fabric of its future. Tum-A-Lum now operates three locations (Hood River, The Dalles, and Pendleton, Oregon), providing contractors and homeowners with a wide assortment of building material products and services for new construction, remodeling, home improvement, and repair.
The Name: Tum-A-Lum Lumber Company was born in an area rich with Native American heritage. Tum-A-Lum is a Umatilla term meaning spreading waters. While the term aptly described the annual run-off from the Blue Mountains in the Walla Walla basin, founder J.M. Crawford also felt the phrase Tum-A-Lum Lumber in Walla Walla, Washington had a pleasant sound.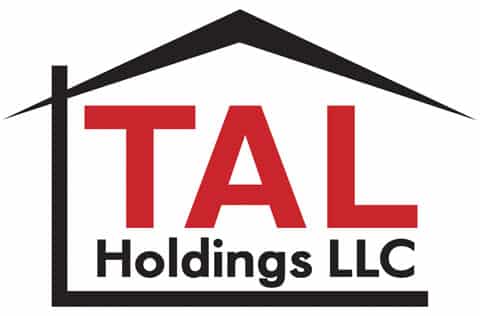 Tum-A-Lum Lumber is part of the TAL Holdings LLC family of companies.
---

Tum-A-Lum Lumber Inducted into LBM Century Club