408 Highway 35, Hood River, Oregon 97031
(541) 386-1001
Whether you have a clear plan or need some specific direction, the Hood River Design Center team can help. Transform the feeling or function of your space with cabinetry, flooring, window coverings, and tile – it's all here, under one roof.
Tum-A-Lum professionals have assisted clients from all over The Gorge. We customize counters, create color palettes, update surfaces, replace worn flooring, and reimagine rooms, all to suit your taste and fit your budget. From new construction to time-worn spaces, small updates to major repairs, we've been there. And now we're here for you.
We offer complete home design packages, computer-aided cabinet layout, and a large array of products at preferred pricing. Our on-site experts also provide unparalleled design and planning assistance, free of charge. Let us take care of the details and set the wheels of your design project in motion.
Hours
Monday through Friday: 8:00 a.m. – 5:00 p.m.
Saturday and Sunday by appointment only
Staff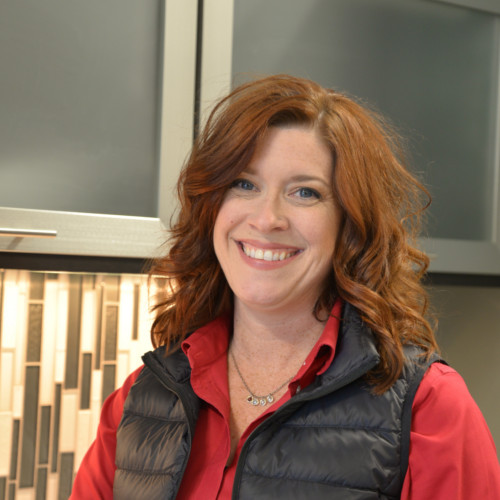 Erin Barrett
Design/Cabinet Sales
erinb@tumalum.com
When designer Erin Barrett suggests a design option, it's not just a swatch of paint, a row of cabinets, or a run of flooring. It's an important decision that speaks to the very heart of the client: what they're all about.
Representing Tum-A-Lum – Hood River, Erin knows that when it comes to choosing the elements of one's home or workplace, things like cabinets aren't a commodity, they're a bigger statement of one's style and sentiment. After more than 23 years bringing the dreams of Gorge clients into reality, getting it exactly right – and providing the service to get the job done – is job No. 1.
Each step of the way, Erin ensures every design suggestion is tailored to the client's specific preferences. From a sketch on a napkin to a list of must-haves and to-dos, Erin will create a space that's entirely YOU.