Tum-A-Lum offers a host of services to support you with your building, remodeling, or home improvement projects. If you don't see what you're looking for, don't hesitate to ask. If we don't carry what you're looking for, we'll more than likely know who does and happily point you in the right direction.
Deck Design
Tum-A-Lum deck specialists utilize 3D deck design software to help you visualize and design your new deck.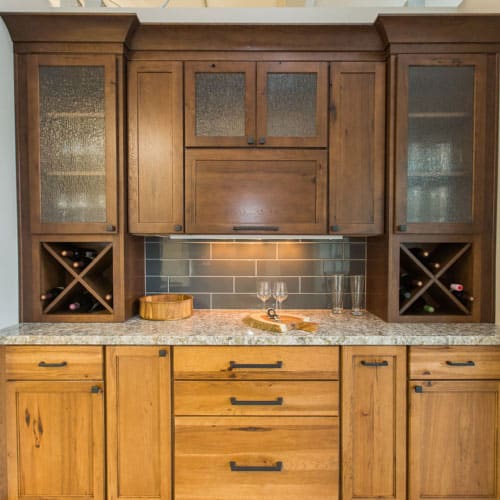 Kitchen Design
Tum-A-Lum cabinet specialists are experienced and trained professionals who will be with you every step of the way and help bring your ideas to life using 3D 20/20 design software. They'll walk you through the entire project from product selection and design to delivery and installation.
3D Home Design with Simonson Design Studio
Bring your ideas to life with a three-dimensional fly through of your home and architectural design services available through our partnership with Simonson Design Studio.
Cabinet Installation
Our Hood River location is now offering installation services for cabinets, which allows us to offer the entire project from cabinets and accessories all the way to install in one easy and convenient package. Please reach out to our designer Erin Barrett for more details!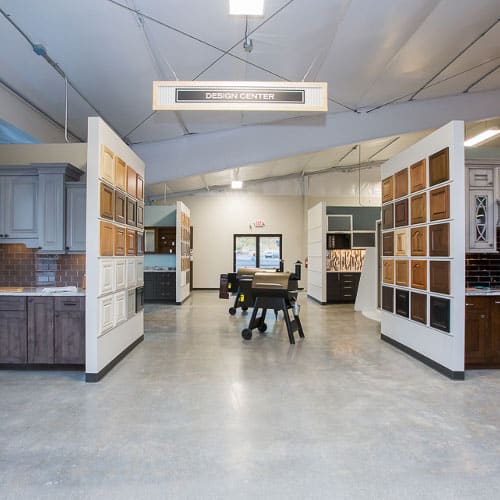 Full Service Design Showroom
It's worth the trip to visit Tum-A-Lum's state-of-the-art design showroom in Hood River. The showroom features the latest in windows, doors, cabinets, and countertops. We encourage you to enjoy the hands-on showroom experience by touching, opening, sliding, and shutting as many features as you can.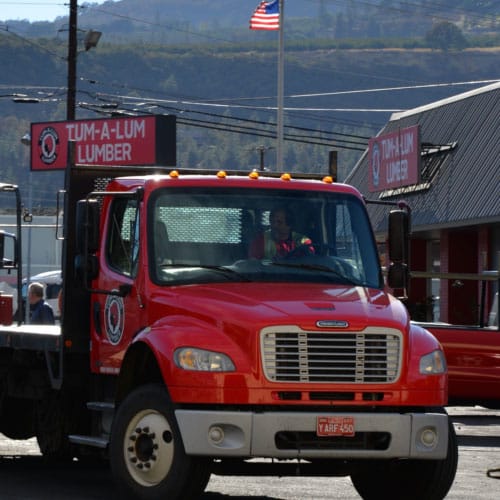 Delivery
Tum-A-Lum offers delivery service to most surrounding areas. The cost will vary based on distance. Estimates are provided upon request. We also offer Moffett truck delivery in The Gorge for those hard-to-access job sites.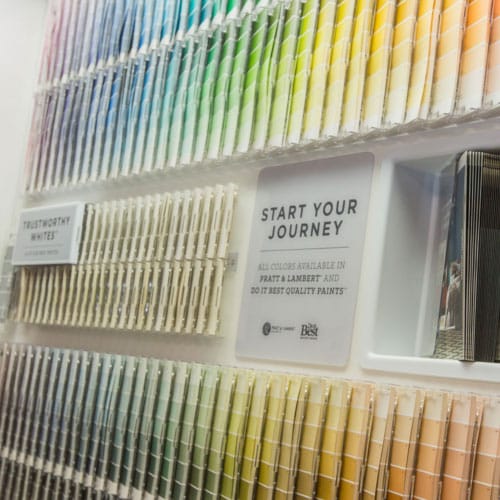 Paint Color Matching
Whether you're matching existing paint or you found inspiration from a swatch of fabric, let us help with our color-match technology, which is available at all Tum-A-Lum locations.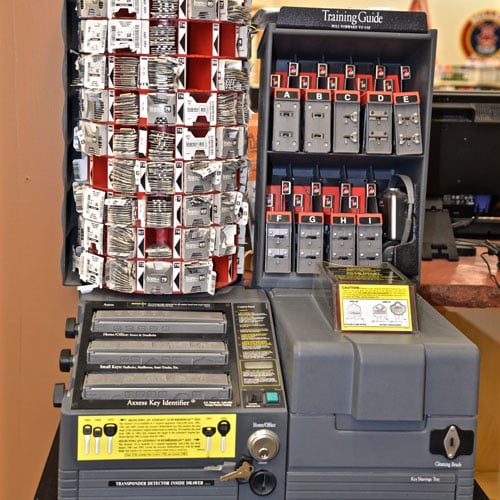 Key Cutting
Need replacements or additional keys? All Tum-A-Lum locations offer convenient key cutting services.
Job Site Measures
When building or remodeling, errors can be time consuming and costly. The experts at Tum-A-Lum offer personalized and professional job site measurement services to ensure accuracy on your windows, doors, and cabinet projects.
Cutting Service
Need us to cut your lumber or plywood? All Tum-A-Lum locationsoffer cutting services.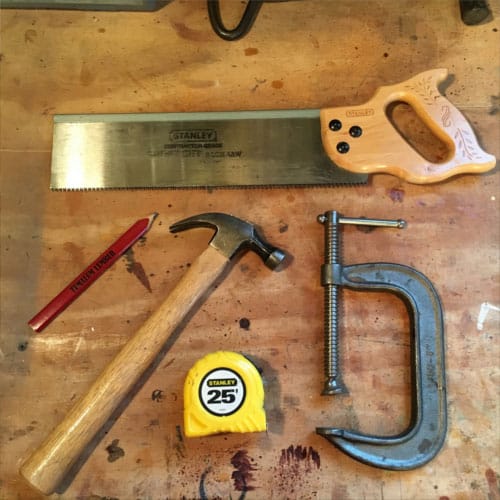 Project Estimate
Whether you're a contractor looking for an estimate on a house package, or a homeowner needing an estimate to build that deck on your Honey Do List, our professionals can provide you with a quote for your project.
Return Policy
All accepted returns subject to a 15% restock charge. Special Orders are not returnable.